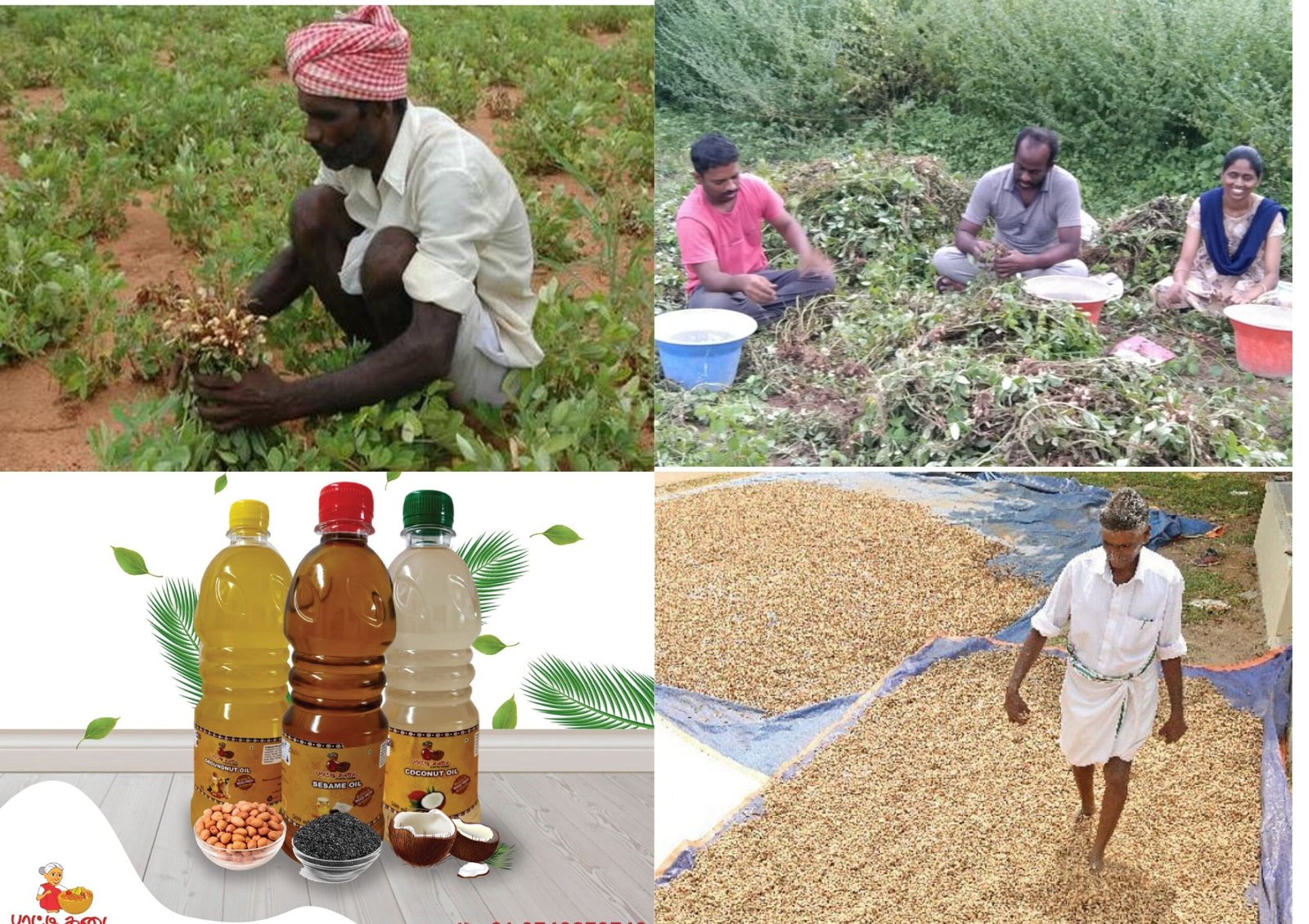 The Best Cold Press Oil in Chennai: Unlocking Nature's Goodness
Welcome to our comprehensive guide on finding the best cold press oil in Chennai, where we delve deep into the world of natural oils and their numerous benefits. So, let's embark on this journey together, exploring the finest cold press oils available in Chennai and their exceptional qualities.
What is Cold Press Oil?
Cold press oil, also known as cold-pressed or expeller-pressed oil, is a type of oil extraction method that involves pressing various seeds, nuts, or fruits without applying excessive heat. This gentle process helps retain the oil's natural flavor, aroma, nutrients, and antioxidants, making it a healthier choice compared to oils extracted through conventional methods.
Benefits of Cold Press Oils
Retains Nutritional Value: Cold press oils are packed with essential nutrients, including vitamins, minerals, and healthy fats, which are preserved during the extraction process. These nutrients contribute to overall well-being and are vital for a balanced diet.
Rich in Antioxidants: Cold press oils are abundant in antioxidants that help combat harmful free radicals in the body. Antioxidants play a significant role in reducing oxidative stress and promoting cellular health.
Heart-Healthy: Many cold press oils, such as olive oil, coconut oil, and flaxseed oil, contain healthy fats, such as monounsaturated and polyunsaturated fats, which have been linked to heart health. Regular consumption of these oils in moderation can contribute to maintaining a healthy heart.
Skin and Hair Care: Cold press oils possess excellent moisturizing and nourishing properties, making them beneficial for skincare and hair care routines. These oils help maintain skin elasticity, promote a youthful complexion, and strengthen hair strands, leaving them shiny and lustrous.
Flavorful Culinary Delights: Cold press oils offer a delightful taste and aroma, enhancing the flavors of various dishes. Whether used in salad dressings, marinades, or as finishing oils, they add a unique touch to your culinary creations.
Exploring the Best Cold Press Oils in Chennai
Cold Pressed Sesame Oil: Renowned for its nutty flavor and aroma, cold pressed sesame oil is a popular choice in Chennai. It is rich in vitamins, minerals, and antioxidants, making it a nutritious addition to your daily routine. Its versatility allows it to be used in cooking, skincare, and even traditional Ayurvedic practices.
Cold Pressed Coconut Oil: Extracted from fresh coconut meat without the application of heat, cold pressed coconut oil retains its natural goodness. It has a distinct tropical aroma and can be used for cooking, baking, hair care, and oil pulling. Its medium-chain fatty acids offer a host of health benefits.
Cold Pressed Groundnut Oil: Groundnut oil, also known as peanut oil, is extracted by pressing roasted peanuts. Cold pressed groundnut oil is valued for its high smoke point, making it ideal for deep frying and stir-frying. It imparts a rich flavor to dishes and is a popular choice for traditional South Indian cuisine.
Cold Pressed Flaxseed Oil: Flaxseed oil is renowned for its omega-3 fatty acid content, making it a valuable addition to a vegetarian or vegan diet. This oil has a delicate nutty flavor and is best used as a finishing oil to drizzle over salads, smoothies, or cooked dishes. Its health benefits range from supporting brain health to promoting healthy skin.
Cold Pressed Olive Oil: Although not locally produced, cold pressed olive oil has gained popularity in Chennai due to its exceptional health benefits. Rich in monounsaturated fats and antioxidants, it is known for its positive effects on cardiovascular health. It is best used in salad dressings, dips, and low-heat cooking.
Choosing the Finest Cold Press Oil in Chennai
Quality: Look for cold press oils that are sourced from high-quality seeds, nuts, or fruits. Opt for brands that prioritize organic and sustainable practices, ensuring the absence of pesticides, chemicals, and genetically modified organisms (GMOs).
Certifications: Check for relevant certifications such as FSSAI (Food Safety and Standards Authority of India), ISO (International Organization for Standardization), and organic certifications. These certifications guarantee adherence to quality standards and good manufacturing practices.
Packaging: Choose oils packaged in dark glass bottles or tin containers to protect them from light and maintain their freshness. Proper packaging helps extend the oil's shelf life and ensures its quality remains intact.
User Reviews: Consider reading customer reviews and feedback to gauge the overall satisfaction with a particular brand or product. Real experiences shared by users can provide valuable insights and help you make an informed decision.
Conclusion
In conclusion, the quest for the best cold press oil in Chennai leads us to a world of exceptional flavors, nutrition, and health benefits. The cold press extraction method ensures that these oils retain their natural goodness, making them an excellent choice for cooking, skincare, and overall well-being. Whether you opt for the nutty aroma of sesame oil or the tropical essence of coconut oil, incorporating these oils into your daily routine can unlock nature's goodness and elevate your lifestyle.